Apparel & Cigars
"Guffaw" Make a little noise!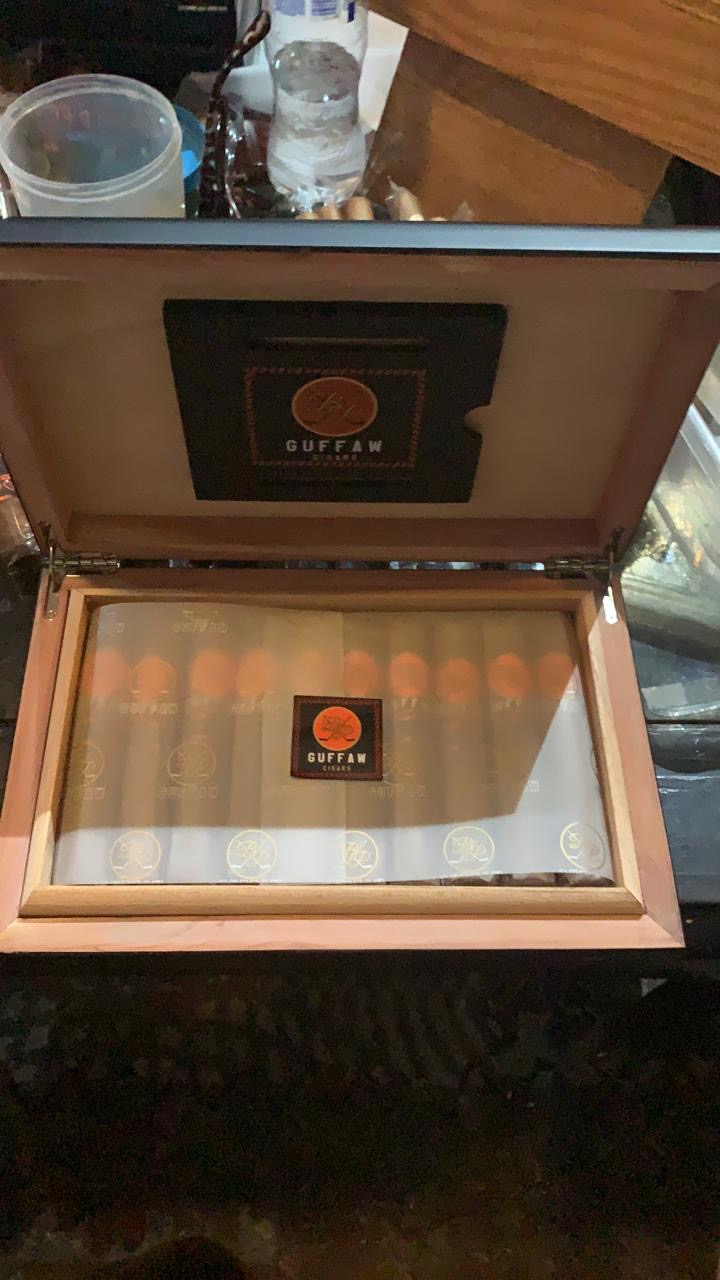 As my friends know, I have enjoyed the world of cigars for many years. Along my journey, I came to find out that my favorite cigar experiences had some common themes: a smooth draw, incredible aroma and some friends to enjoy it with.
I am proud to announce that my friends in the Dominican Republic, Vivonte Cigars, from Puerto Plata, have developed a "Guffaw" inspired cigar for everyone to enjoy. I trademarked the "Guffaw" from Howie Mandel, and how it was created is on my website, under the "Meet Brian" section.
The "Guffaw" cigar embodies the passion I had as a Philadelphia Flyers Hall of Famer and allows me to deliver a high-quality cigar.
When I first discussed the idea with Glen Hamilton, the owner of Vivonte Cigars, it was abundantly clear that I was extremely impressed with the quality of his cigar, coupled with my experiences on the ice, as I scored, and did the "Guffaw", that this was a perfect match.
Glen and I worked with some of the finest ingredients in the world to create a blend that is our premier GUFFAW. The cigar is a 56 x 5" Robusto Gordo made with carefully hand-selected premium ingredients from the one of the finest growers in the world. The rich wrapper is a Corojo Ecuador while the fillers are a blend of the finest Dominican and Cuban secos and ligeros. The resulting flavor is a medium body with a smooth and rich flavor. I am proud to introduce the GUFFAW Robusto Gordo to represent the spirit of GUFFAW and the passion with which I played the game of hockey for so many years.
Welcome to the taste of "Guffaw" Celebrate and Enjoy "Guffaw"
Apparel
Now is you chance to own your very own "Guffaw" apparel. Our friends at Broad Street Legends have put together one of the coolest Brian Propp T-Shirts!