Latest News
---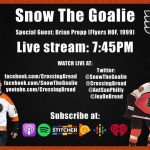 Join Brian at 7:45PM Tonight for Snow the Goalie Snow the Goalie: A Flyers Podcast CrossingBroad.com's hockey podcast breaking down Flyers games, prospects, and storylines from an insider's perspective. Co-hosted by Crossing Broad's Flyers beat writers Anthony SanFilippo and Russ Joy.
Read More....
---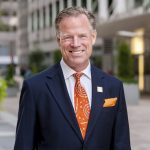 Brian Propp will be interviewed this Friday on Facebook Live. He'll be interviewed by Carl Henderson on his "This Fan's View" show. The live interview will take place this Friday at 6:30 PM. https://www.facebook.com/thisfansview/
Read More....
---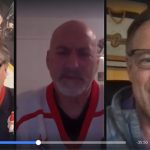 Brian Propp was recently interviewed by Kerry "Gouche" Goulet, on The Gouche Live. Check out the video below. Brian's segment begins at around the 37 minute mark. Posted by Kerry Goulet on Sunday, March 29, 2020
Read More....
---